The new timely filing calculator in Lytec 2019 Accounts Receivable Tracker keeps your practice on track calculating just how long you have to file your claim while you work your insurance receivables. Billers can now instantly see how many days until timely filing expires, which claims have already been billed, and which claims are overdue. Prioritize claim submissions and work rejections promptly and more efficiently. Better yet, this feature is customizable to each payers filing requirements meaning you will never miss a deadline again.

There are two new fields on the Claims tab for tracking timely filing days: Timely Filing Days and Timely Appeal Days. Enter the appropriate value in each field for each insurance company.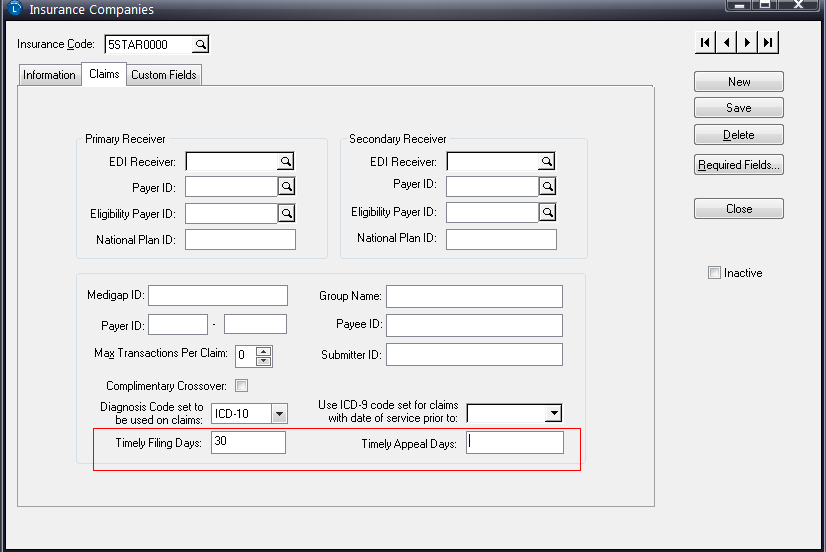 Entries from Timely Filing Days will flow to the A/R Tracking module and display on insurance details with the number of days remaining (from today's day) until timely filing will expire. Entries for Timely Appeal Days is currently informational only.