You asked and we answered, AR Tracker in Lytec 2020 new filters for appointment and timely filing dates. With the appointment filter you can run the AR tracker for just those patients coming in today to proactively review outstanding balances and create a collections action plan with your front office staff. Timely filing filters allow you to focus on those charges that need immediate attention helping avoid any timely filing denials.
New Appointments Filter
There is a new filter option: Appointments (Date Range). Use this new filter to select a date range for appointments. This allows you to pull the aging for patients scheduled for a range of appointment dates, enabling the clinic to run the patient aging for the patients scheduled to come in for the day. In this way, you can see the most current patient balances for collections when the patient checks in.

New Timely Filing Days filter
There is a new filter: Days to File Primary. Use this filter to select a range of days for timely filing when you are aging by insurance. In addition, there are two check boxes: Billed and Overdue. You can use these to specify if you want to see billings that have been billed or are overdue.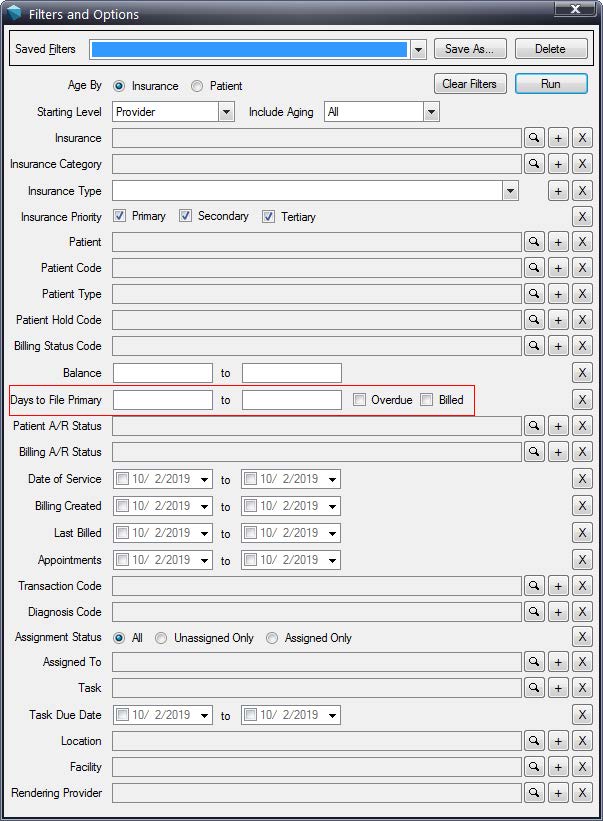 Note: Timely Filing Days are entered on the Claims tab of the Insurance Companies screen.
Insurance companies with no Timely Filing Days entered will not be included in the results.
New Scheduling Field
There is a new field in the Appointment table on the Edit Layout screen: Patient Balance–Patient Portion. Once you add this to a Schedule layout, it will print when this layout is selected in Schedule Print.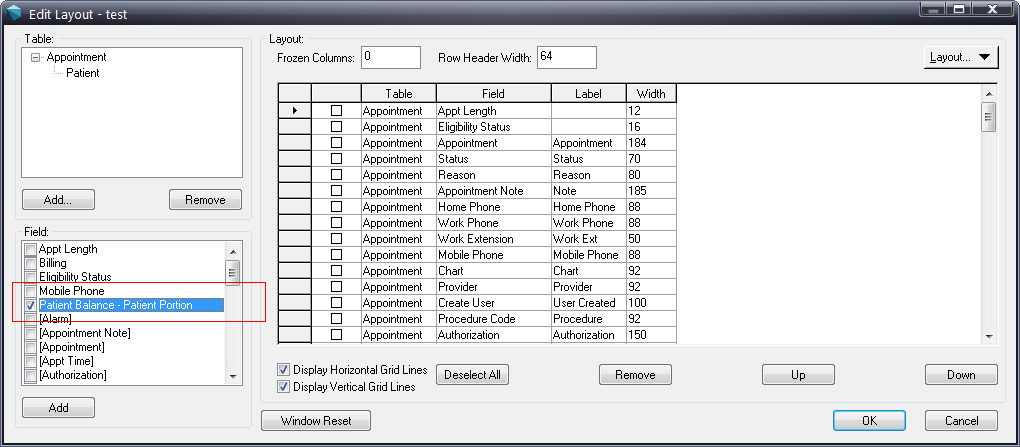 Note: Since this is a calculated field, to avoid performance issues, eMDs recommends that you either disable the Automatic Refresh Time (in Admin/User Preferences) or set the time to refresh so that Lytec is not constantly refreshing the schedule. Since this is a setting by user, eMDs recommends that users who do NOT use the Schedule disable this setting. If necessary, a user can refresh the screen manually by clicking the Refresh button on the schedule.